How Steam Backlog works
Sign in with Steam to get started (no registration required) and sync your library.
Steam Backlog is a good place to log and discover new games.
Keep track of your completed games
Organize your Steam library by visiting the games section and set status on a few games.
To organize your Steam library, click the bookmark icon on any element and select any of the available categories. Your will find all your categorized games on your profile.
Browse games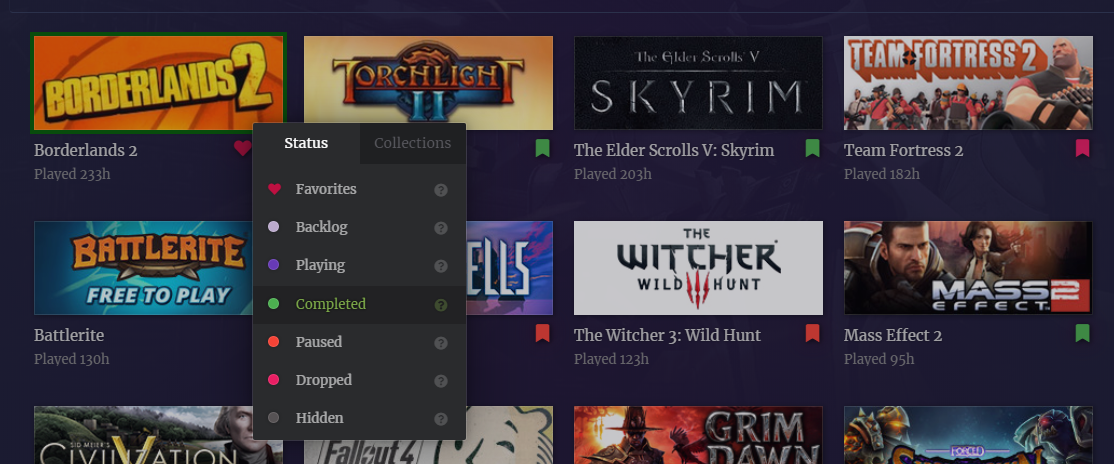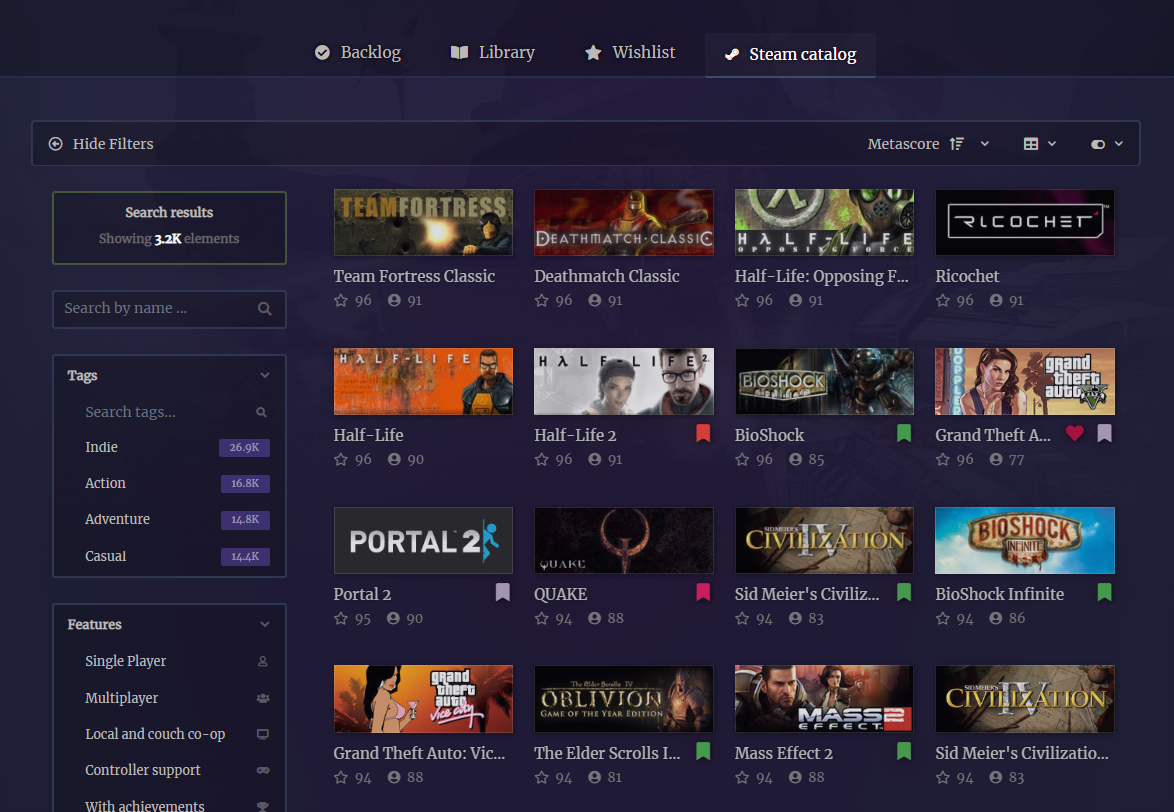 Find what you are looking for
Use any amount of filters to your library or wishlist and find any game in seconds.
---
With more than 50.000 games on Steam, filters can be easily applied and stacked to search single player games, games with achievements, controller support, filter by release date, filter by platform...

Order the search results with any criteria, scores, name, base price, or even your playtime.
All the information within a single click
Learn everything you need to know about a game just by clicking on the poster. A window will display everything related to a game: name, description, release date, genres, platforms, controller support, average playtime, amount of players...
In that window you can also launch the game, view it on steam, categorize your library and even find similar games to this one.
Find any game on Steam, your Library or Wishlist
Browse games
Frequently Asked Questions
Is Steam Backlog free?
---
Yes, Steam Backlog is completelly free to use in any web browser.
Can I login with email or other providers?
---
At this point, it's only possible to login with Steam. This may change in the future, but at this point, this is required to sync the user library and wishlist with the website.
Do I have to register to use the website?
---
You don't need to register to use the website, but not every feature is available to not logged users.
Is safe to login through Steam? What data is shared?
---
Yes, the act of "Logging In Through Steam" itself is safe regardless of the site that uses it, as your credentials are not shared with the site.
The only data shared with the website is your library of games, amount of time played to games, wishlist and user name and avatar.